If you're a couple who not only cherishes each other but also the environment, planning an eco-friendly destination wedding can feel like navigating a maze without a map. But don't fret, this article is your compass! The beauty of nature combined with the joy of your union can be a match made in heaven, but it might raise questions – How can you make it eco-friendly?
Where would the ideal destination be? From picking the perfect eco-friendly destination, understanding the ins and outs of green weddings, to incorporating unique selling points of sustainable services, this article is your guide to put together a guilt-free, love-filled celebration painted green. Turn the page to fulfill your dream of a sustainable "I do" blessed by Mother Nature herself.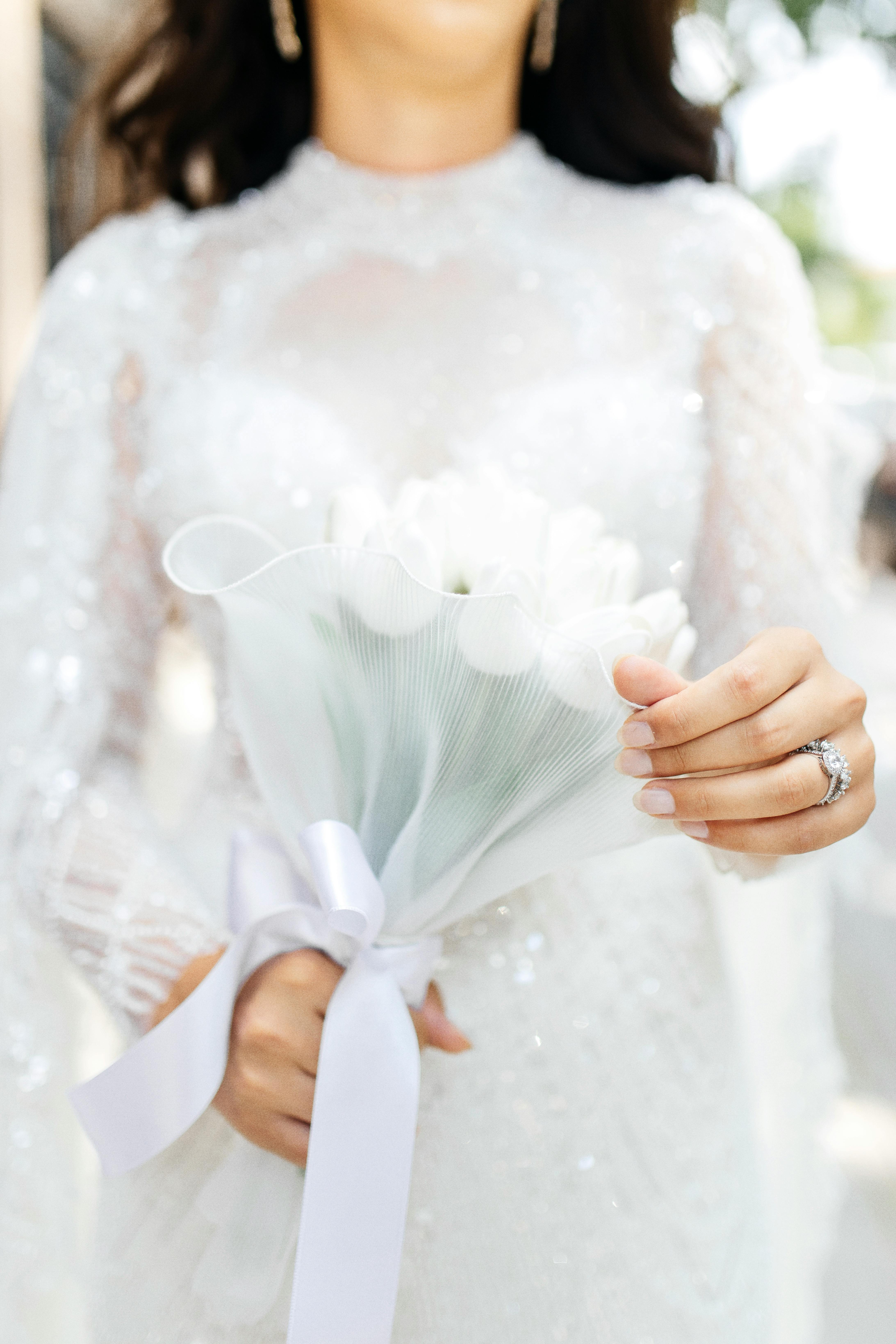 Understanding Eco-Friendly Destination Weddings
As we all strive to leave less of a footprint on our planet, one trend that's gaining traction among couples is the eco-friendly destination wedding. This type of wedding is a great way to show your love for each other and the planet at the same time.
Definition of Eco-Friendly Destination Wedding
An eco-friendly destination wedding is a wedding that takes place in a location other than the couple's home city and incorporates sustainable practices to reduce its environmental impact. This might mean choosing a destination known for its eco-tourism, using local vendors to cut down on transport emissions, or utilizing recyclable or compostable materials in lieu of traditional supplies.
The Importance of Eco-Friendly Weddings
Having an eco-friendly wedding is a clear statement about your values as a couple. It's a chance to start your married life together by making a positive impact on the environment and set an example for your guests. Plus, it can also benefit local economies if you opt for local vendors and venues.
How Eco-Friendly Weddings are Different
In an eco-friendly wedding, every decision made is done so with an eye on sustainability. From the choice of location to the materials used in decorations, the aim is to reduce the environmental impact as much as possible. These weddings are a bit different than traditional weddings and involve a lot more planning and thought but the result is often a unique and beautiful event that resonates with the beliefs of the couple.
Reasons to Consider an Eco-Friendly Destination Wedding
An eco-friendly destination wedding not only allows you to tread lightly on the environment, but also gives you reason to celebrate in a destination you adore.
Reduced Carbon Footprint
Province selection plays a major role when considering the carbon footprint of your wedding. Opting for a location closer to majority of your guests, and utilizing available local resources, can significantly reduce the environmental impact of your wedding.
Pioneering Sustainable Efforts
By having an eco-friendly wedding, you offer a model of sustainability in action. You show guests and vendors alike that it is possible to have a modern and fun wedding without unnecessary waste and pollution.
Creating Memorable and Unique Experiences
An eco-friendly wedding isn't just good for the planet, it's also a unique and memorable experience. From the choice of organic food and flowers, to a romantic setting in a stunning natural location, every detail contributes to an unforgettable event that reflects your commitment to each other and to the environment.
Choosing the Perfect Eco-Friendly Destination
Picking the perfect eco-friendly destination for your wedding is a task that requires some thought and research.
Factors to Consider When Choosing a Destination
Accessibility for your guests, availability of local vendors and services, the destination's environmental policies, and opportunities for nature-inspired activities are all important factors to consider.
Recommended Eco-Friendly Wedding Destinations
Some popular eco-friendly destinations include Costa Rica known for its lush rainforests and biodiversity, New Zealand with its pure and untouched landscapes, or the Whitepod eco-resort in the Swiss Alps for a winter wedding.
Sample Itinerary for an Eco-Destination Wedding
Your eco-friendly wedding itinerary might include a welcome dinner at a local farm-to-table restaurant, a hiking or beach cleaning group activity, and of course the wedding ceremony and reception in a beautiful outdoor location.
Planning your Eco-Friendly Wedding: The Kick-Off
Planning an eco-friendly wedding involves a few key steps that will set the stage for the rest of your preparations.
Outline Your Vision
Start with a clear vision of what you want your eco-friendly wedding to look like. Consider the type of venue, the size of the guest list, the kind of food and drinks you want to serve, and so on.
Set a Budget
It's important to set a budget early on. Keep in mind that while some eco-friendly options might be more costly upfront, they can often lead to savings down the line (like choosing a digital invitation over a printed one).
Choosing a Date
Keeping sustainability in mind, consider choosing a date in the shoulder season when travel is less expensive and venues may be less busy, this can also reduce the carbon footprint of your wedding.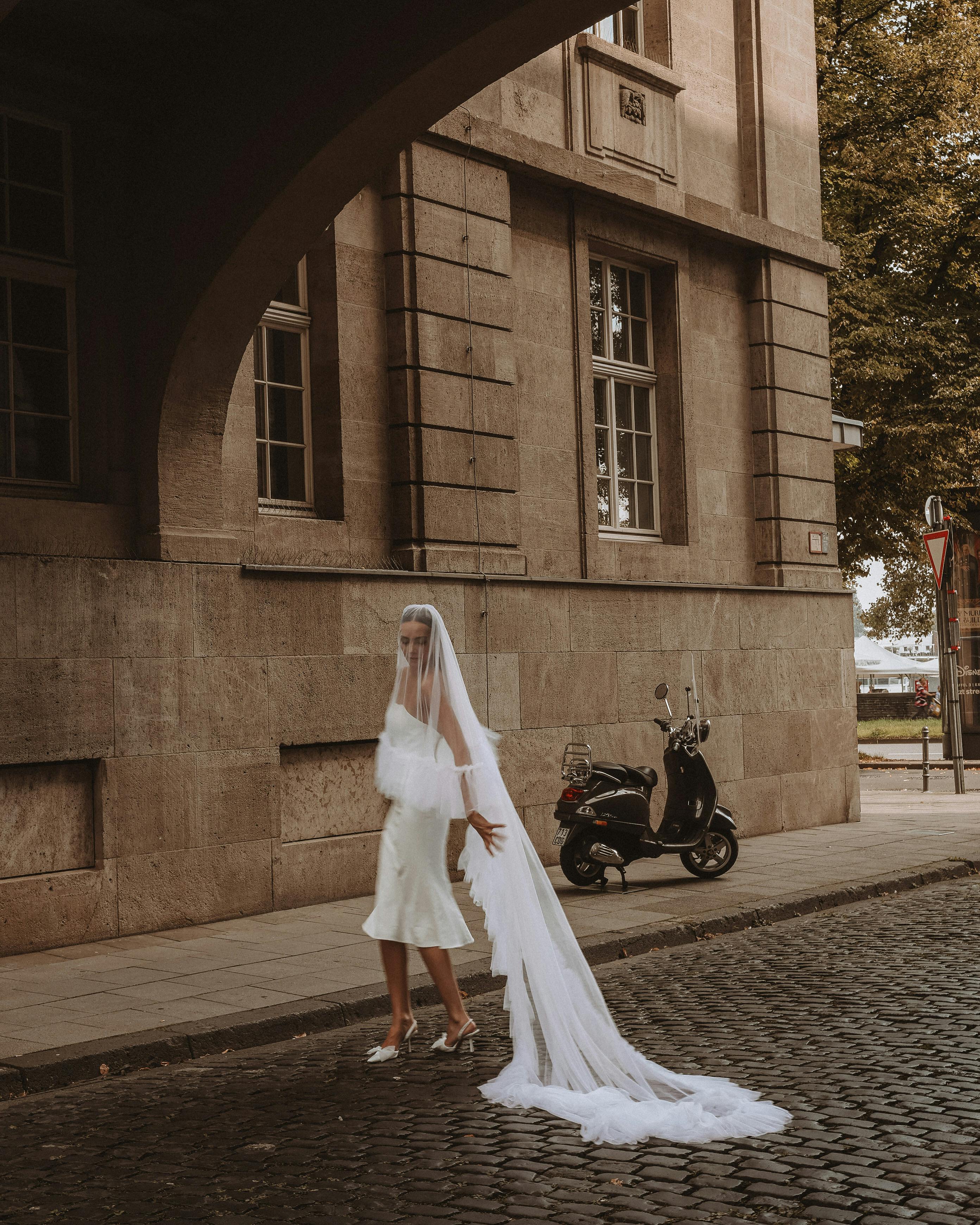 Selecting the Right Eco-Friendly Wedding Vendors
Partnering with the right vendors can have a huge impact on the sustainability of your wedding.
Identifying Eco-Friendly Vendors
Look for vendors who share your green values. These could be caterers who use locally sourced food, florists who use seasonal and native flowers, or a wedding planner who specializes in eco-friendly weddings.
Interviewing Potential Vendors
During the interview process, ask vendors about their sustainability practices. This could include questions about their sourcing methods, waste reduction practices, and whether they use renewable energy.
Understanding Vendor's Sustainability Practices
Make sure to get a clear understanding of each vendor's sustainability practices before making a decision. Some may have certifications or awards attesting to their green practices, while others might have photos or testimonials from previous eco-friendly weddings.
Eco-Friendly Wedding Décor and Styling
The décor is one of the most visible elements of a wedding, so making it eco-friendly is a surefire way to show your commitment to sustainability.
Choosing Sustainable Materials
Opt for decorations made from recycled, biodegradable, or reused materials. This could mean using recycled paper for place cards, hiring a rental company for decor pieces, or reusing decorations from family or friends' weddings.
Working with Local Flora
Incorporate local and seasonal flowers into your wedding décor. This reduces the carbon footprint associated with transporting flowers from far away and can also save you money. Alternatively, opt for reusable or durable decor items like potted plants.
Reducing Décor Waste
Plan to donate, resell, or otherwise reuse your decorations after the wedding to minimize waste. Alternatively, choose decorations that can be composted, like flowers and greenery.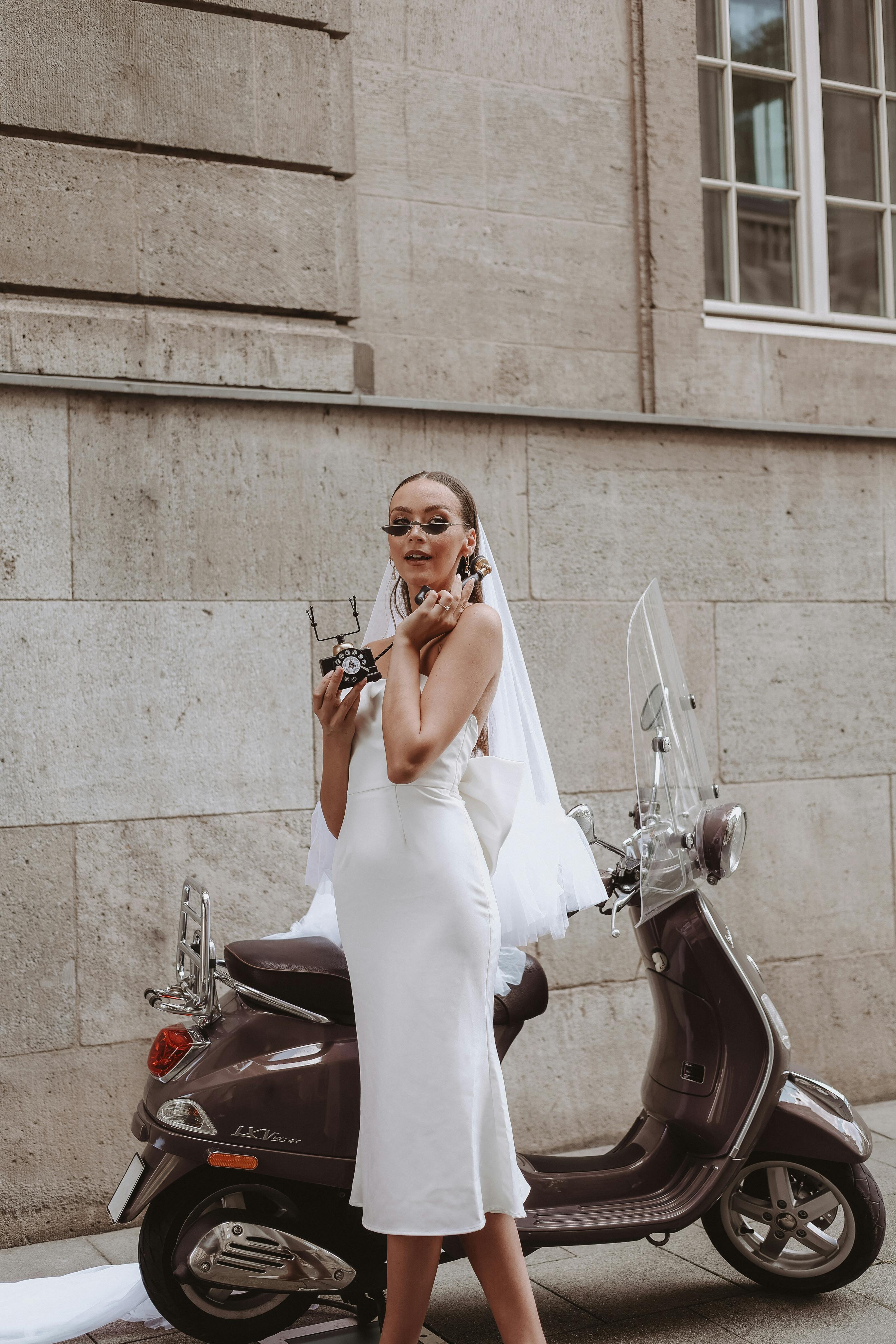 Choosing Eco-Friendly Food and Beverages
When it comes to your wedding menu, there are various ways to make eco-friendly choices.
Opting for Organic and Locally Sourced Food
Choose a caterer who uses locally sourced, organic food. This reduces the carbon footprint associated with transporting ingredients long distances and supports local farmers.
Providing Vegan or Vegetarian Options
Offering vegan or vegetarian options at your wedding can significantly lower your carbon footprint, as the production of plant-based food requires less land, water, and energy than animal-based food.
Minimizing Food Wastage
Work with your caterer to plan portion sizes accurately to avoid food waste. Discuss options to donate leftover food to a food bank or animal shelter.
Eco-Friendly Invitations and Favors
Incorporating eco-friendly invitations and favors can add a touch of personalization and sustainability to your big day.
Selecting Eco-Friendly Invitation Materials
Opt for invitations made of recycled paper, plantable paper, or even wood. You could even make your invitations double as a favor — perhaps a small packet of seeds that guests can take home and plant.
Digital Alternatives for Wedding Invites
Consider sending digital invitations to save paper. There are many online platforms that allow you to create beautiful digital invitations that can be personalized to your wedding theme.
Choosing Sustainable Wedding Favors
Choose favors that are useful, eco-friendly, and minimal waste. This could include items like bamboo cutlery sets, homemade jam in reusable jars, or organic cotton tote bags.
Carrying out the Eco-Friendly Destination Wedding
Put all your planned measures into action on your wedding day to ensure it remains eco-friendly.
Implementing Eco practices During the Event
Have recycling bins on hand, provide guests with information about how to dispose of items properly, and encourage guests to carpool or use public transportation.
Working with Vendors for Clean-Up
Coordinate with your vendors to ensure that clean-up is done in the most eco-friendly way possible.
Offsetting Travel Emissions
Guest travel will be one of the largest carbon-emitting elements of your eco-friendly destination wedding. Offset their emissions by investing in a carbon offset program which matches the carbon footprint of your guests' travel with equivalent amount of emission reductions.
Post-Wedding Tips for Eco-Friendly Couples
The eco-friendly activities shouldn't end when your wedding does. Here are some tips to keep you on the green path.
Staying Eco-Friendly After the Wedding
Take steps to maintain an eco-friendly lifestyle after your wedding. This could involve something as simple as composting at home or as involved as installing solar panels on your roof.
Sharing Your Eco-Friendly Practices
Inspire others by sharing the steps you took to make your wedding eco-friendly. Take to social media or start a blog to help educate friends and family on how they can make their events more sustainable.
Eco-Friendly Honeymoon Ideas
Choose a sustainable location for your honeymoon that basks in eco-tourism, or opt for an eco-friendly resort or hotel. Consider ecotourism activities that support local businesses and respect animal habitats. After all, the eco-friendly lifestyle doesn't stop once your wedding is over, it's a lifestyle that can continue well into your married life together.